Why Protein Shakes Might Be Right for You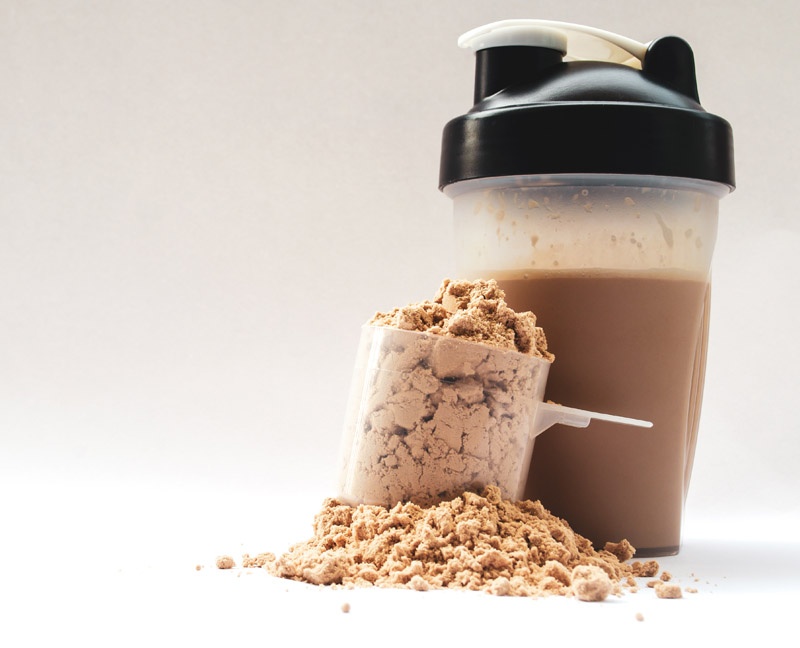 If you look at the advertisements and promotional material for a typical canister of protein power, you will likely see a high-performing athlete in action. But according to Dietitian and Diabetes Educator Tiffany Rios, RD, CDE, of Shore Physicians Group, you don't need to be a bodybuilder or even an athlete to receive the benefits of a protein shake.
Protein has many functions, including supporting muscle mass, which in turn increases metabolism, keeps the body strong, and prevents falls. Protein also can help reduce hunger levels and stabilize blood sugars. Unfortunately, many people do not get enough protein in their daily diet, so protein powder can be a convenient way to meet protein needs on-the-go.
Many protein powder options are on the market, making it challenging to know which one is right for you. Rios recommends three things to look for in a protein powder before you make your choice.
Protein Source: Pea, brown rice, whey, casein, egg, and hemp are the primary protein powder sources. When selecting a protein powder, tolerance and taste preference are of utmost importance to help you stay consistent. Try different types until you find one that works best for you.
Quality: Review ingredient lists and select options with minimal additives, fillers, artificial flavors, or sweeteners. Ingredients to stay away from are dextrins/maltodextrin, aspartame, Splenda, saccharin, and xanthan gum.
Consider food allergies/ intolerances: Many people choose powders based on how well they tolerate them. For example, a plant-based protein powder might be a better choice if your digestion is sensitive to whey.
Regardless of the protein source, Rios recommends powders that are third-party tested and certified by the National Science Foundation (NSF), which indicates the product has met specific standards. As a general rule, Rios believes that servings of an effective protein powder should have less than 5 grams of added sugars, between 20-50 grams of protein, and fewer than 25 grams of carbohydrates.
To learn more or to make an appointment with Tiffany Rios, call 609.365.5300. Tiffany treats patients at the Shore Physicians Group Endocrinology office at 18 West New York Avenue in Somers Point, NJ.