What You Need to Know if You're Considering Back Surgery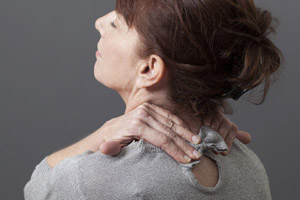 People with debilitating, chronic back pain often understandably wish for a quick and permanent fix, and many turn to surgery hoping for that result. However, while over 90 percent of all Americans will experience back pain at some point in their lives, in most cases, pain is not cured by surgery.
Before you rush to visit a neurosurgeon, it's important to determine whether surgery is right for you. Dr. Francis Kralick, a neurosurgeon with Shore Physicians Group, offers the following advice to consider when you're seeking treatment.
Surgery should be appropriately timed. Dr. Kralick says that while he is certainly happy to see anyone seeking help for their back pain, he never recommends surgery as a first option, even for those he feels will benefit from it.
"There are many things you should try to alleviate your back pain before you turn to spine surgery. It's important to first speak with your primary care doctor about these nonsurgical options. Your doctor may recommend physical therapy, acupuncture, or a visit to a pain specialist," Dr. Kralick says. "In the cases where surgery may have a benefit, we have to first attempt to get you better without an operation, because all operations have risks – especially spine surgery."
Surgery is only effective for 20 percent of back pain sufferers. Approximately 80 percent of people with back pain will not benefit from surgery. Often the cause of pain cannot be identified. "Pain is a feeling. It cannot be extracted or imaged. I can operate on something that I think may be causing the pain, such as an instability, but if we can't prove the exact cause of the pain, then the surgery may not work," says Dr. Kralick. "I have strict parameters for recommending spine surgery to my patients."
Skip the MRI. When it comes to spinal imaging, MRIs provide such detailed images of your spine and surrounding tissue that it can send physicians down a wild goose chase and lead to unnecessary surgery. "Everyone's spine begins to age around 20-years-old. MRIs are the test of choice for leg pain, but back pain is better evaluated with X-ray in flexion and extension."
Spondylolisthesis is usually the only condition that benefits from lower back surgery. Spondylolisthesis is when a vertebra slips over the one below it, and represents an instability. In these cases, when a patient has tried all other treatments, Dr. Kralick will recommend spinal fusion. Spinal fusions essentially join two vertebrae together to provide stability to slipped vertebrae. "My job as a neurosurgeon in performing spine surgery is to relieve pressure on nerves and stabilize an instability. We've had great results from spinal fusions in patients."
A spinal stimulator may be the answer to your back pain relief. One of Dr. Kralick's preferred devices to help reduce back pain is a spinal stimulator known as HF10, developed by Nevro. HF10 is a small device implanted under the skin at the beltline or in the buttocks that delivers mild electrical pulses to the nerves, interrupting the transmission of pain signals to the brain, thus reducing pain. After a pain specialist performs a trial with you and determines HF10 is effective, Dr. Kralick will perform the minimally invasive insertion at Shore Medical Center. Spinal stimulators have been on the market for 30 years, but HF10 is the only one designated as superior by the FDA for providing significant relief.
"Spinal stimulators provide us with a way to treat patients without major surgery or getting them on pain medication and creating a situation where they could develop an opiate addiction. We can also use HF10 to wean them off of pain medication."
Always get a second opinion. If a doctor recommends back surgery, always get a second opinion. "I even tell my own patients to get a second opinion. We care about people and doing the right thing, and part of that means making sure they have a second opinion before they make the commitment."
If you are a candidate for surgery, you probably don't need to travel to a major city for it. "All spine surgery can easily be performed at Shore Medical Center in their modern and well-equipped operating rooms located in the Surgical Pavilion," says Dr. Kralick. "In fact, I recently had a patient referred to me from Philadelphia, and I had incredible results with him."
As a neurosurgeon who practiced from 2002 to 2015 at Hahnemann University Hospital in Philadelphia, a level I trauma center, Dr. Kralick brings university-level expertise to the Jersey shore. He also served as chief of the Department of Neurosurgery and Director of Complex Spinal Surgery at Hahnemann. Dr. Kralick is an expert in performing complex, minimally invasive brain and spine surgery with endoscopic and microsurgery techniques. Conditions he treats include degenerative disease of the spine, spine and brain tumors, cerebrospinal fluid anomalies, hydrocephalus, normal pressure hydrocephalus, Chiari malformations and neurosurgical oncology.
If you would like to schedule an appointment with him, please contact his office at 609-365-6241.