Shore Physicians Group Welcomes Primary Care Physician Dr. Maria Cerna to its Northfield Practice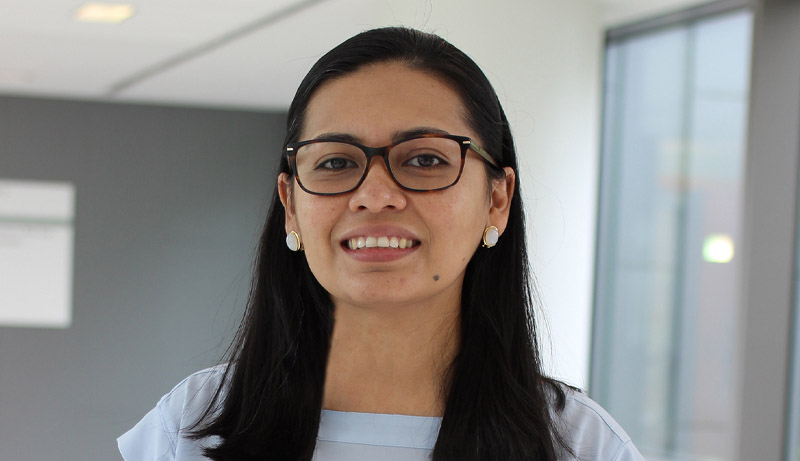 Shore Physicians Group announced today that internal medicine physician Maria Jose Jimenez Cerna, MD, will be joining its Northfield Primary Care practice located at 2605 Shore Road. Dr. Cerna is Board Certified in Internal Medicine and fluent in Spanish and Eng-lish, and treats patients age 19 and up. She will begin seeing patients on Tuesday, May 31.
Dr. Cerna hails most recently from Cooperstown, NY, where she served as an attending physi-cian in primary care and hospital medicine at Mary Imogene Bassett Medical Center since 2017. She received her Medical Degree from Universidad Autonoma de Honduras. She completed her internal medicine residency with Lincoln Medical and Mental Health Center in Bronx, NY, affiliated with Weil Cornell Medical Center College.
In addition to caring for patients during her tenure at Mary Imogene Bassett Medical Center, Dr. Cerna also supervised and taught internal medicine residents and medical students. Before com-ing to the United States, Dr. Cerna served as a primary care physician in Honduras. She has partici-pated in numerous community service programs both in Honduras and the United States, including a project in the Bronx to help reduce the obesity rate in children.
At the SPG Northfield office, Dr. Cerna will join Shore Physicians Group primary care providers Seblewongel Bulcha, MD; Cindy L. Nunan, DNP, FNP-BC; Ulices Perez, MD; and Marlene V. Rodriguez, MD. To schedule an appointment with Dr. Cerna, call 609-365-5300.