Shore Physicians Group Welcomes Certified Diabetes Educator and Dietitian Tiffany Rios to its Endocrinology Practice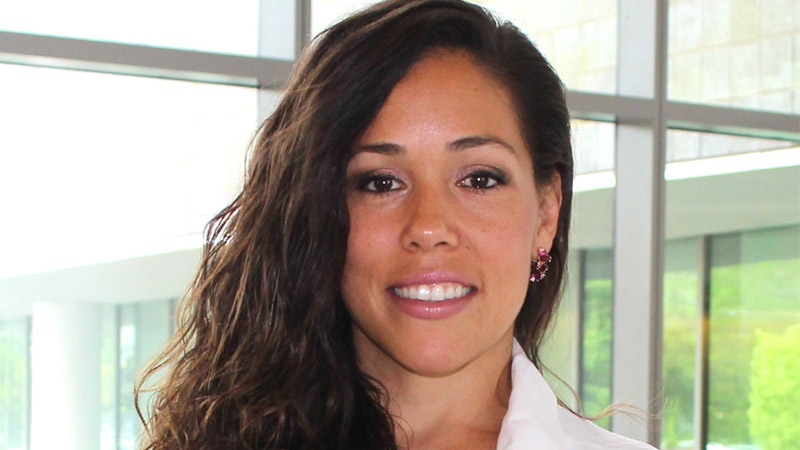 With the right lifestyle changes, people with prediabetes and diabetes can prevent or manage the disease and vastly improve their quality of life and longevity – but making those changes without support can be difficult. That's why Shore Physicians Group (SPG) is proud to welcome Certified Diabetes Educator and Registered Dietitian Tiffany Rios, RD, CDE, who was recently hired to help patients with diabetes or at risk of developing it to make those necessary lifestyle changes. Rios is seeing patients at SPG's Endocrinology office located at 2605 Shore Road in Northfield.
Rios, who is bilingual, comes to Shore Physicians Group with more than 12 years of experience as a dietitian, health coach and diabetes educator for various healthcare organizations, including Sharp Healthcare in San Diego and most recently with Virtua Healthcare, where she served a multicultural community in Camden providing screenings, assessments and education for diabetes self-management.
In her role with Shore Physicians Group, Rios will provide an array of community nutrition education services including diabetes education for individuals and groups; ongoing weight management programs, lectures, and screening programs; coordination of nutrition-based community projects; and assistance in the delivery of additional community health programs.
Mark Stephens, Chief Administrative Officer of Shore Physicians Group, says Rios complements the SPG Endocrinology team, which consists of Dr. Matthew Corcoran and Dr. Vijay Balakrishnan, and diabetes educator and advanced nurse practitioner Denyse Gallagher.
"Atlantic County has one of the highest rates of diabetes in the state, with a higher prevalence especially among the Hispanic and African American communities. Tiffany has a proven track record of helping people with diabetes make lifelong behavior changes, especially those populations who are at greatest risk. We're fortunate to have her on board serving not only SPG's patients, but anyone in need of her care. We look forward to the difference she will make in helping people with prediabetes and diabetes conquer their disease and lead healthier lives," Stephens said.
Rios received her undergraduate degree in Nutritional Science – Dietetics from Rutgers University and her registered dietitian certification from South Jersey Healthcare System (now Inspira). She has won several awards for excellence, and has a record of success partnering with other community health organizations to reach those in need.
"From the moment I met the SPG endocrinology team I knew they were passionate, caring, and aligned with my mission to help patients thrive. My goal is to provide patients with compassionate service, as well as the Nutrition education and tools needed to enhance their health and wellness."
To learn more, contact the Endocrinology office at 609-365-5300.