Shore Physicians Group Surgeons Announce Affiliation with Penn Medicine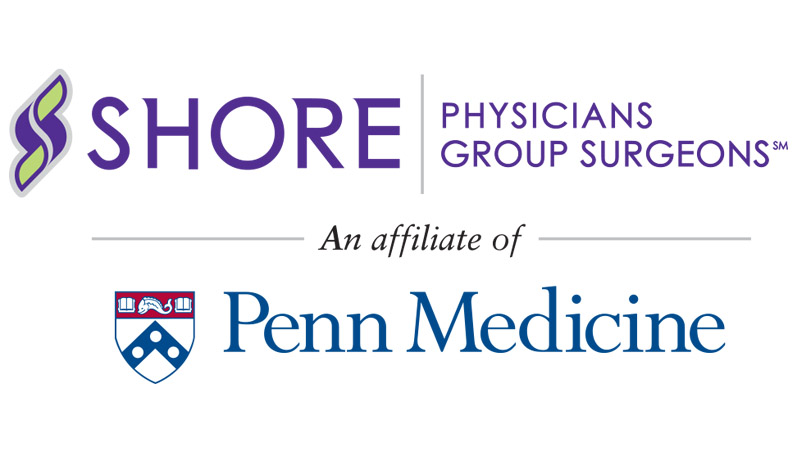 Shore Physicians Group, a multi-specialty medical group based in Somers Point, NJ, announced today that its surgery division is now an affiliate of Penn Medicine. Now rebranded as Shore Physicians Group Surgeons, an Affiliate of Penn Medicine, the Shore Physicians Group's surgical division will collaborate with Penn Medicine in an effort to provide even more high quality, cost-efficient care.
Mark Stephens, chief administrative officer of Shore Physicians Group, says this affiliation sets its surgical division apart from others in our region.
"In order to become an affiliate, our surgeons and practice went through a rigorous review, and we have met the specified standards and qualifications set for all Penn Medicine physician practices. This affiliation also provides our patients with a direct connection to the University of Pennsylvania Health System, when needed, and the confidence that we are all working together in their best interest," Stephens said.
This partnership will also establish standards and protocols for Shore Physicians Group Surgeons to efficiently and effectively diagnose patients, treat their conditions, and ensure the best continuum of care.
"Speaking on behalf of the surgeons of Shore Physicians Group, we are excited to bring this level of expertise in collaboration with the Penn Medicine Specialty Network to our area by becoming a local affiliate," said David P. May, MD, FACS, President, Shore Physicians Group. "This relationship will bring the knowledge and protocols of Penn Medicine to the patients of Shore Medical Center and Shore Physicians Group, and will foster a closer working relationship with our colleagues in Philadelphia. This is an important development for the residents of Cape May and Atlantic counties that we serve."
The office is located at 649 Shore Road, Somers Point, NJ and includes general surgeons David May, MD and John Millili, MD; reconstructive surgeon Mohit Sood, MD; neurosurgeon Francis Kralick, DO; urological surgeon Dr. Meredith Perry; and general surgeons Leonard Galler, MD and Gary Feinberg, MD.