Seven Steps to Lessen Anxiety at your Next Doctor Appointment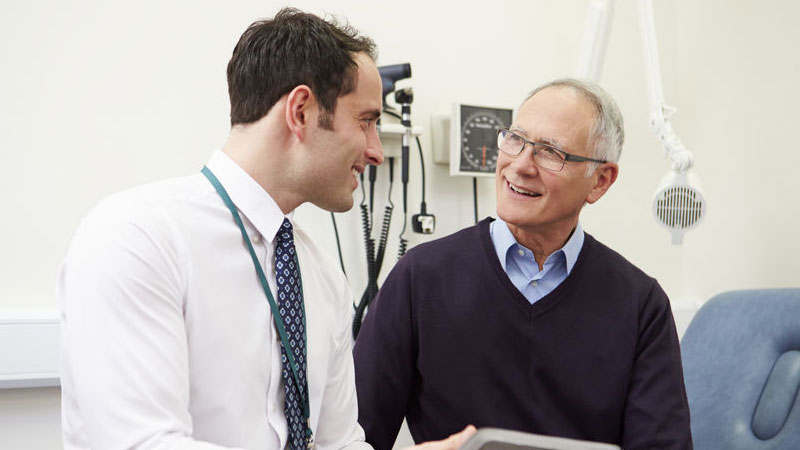 How many times have you walked out of the doctor's office only to realize you forgot to ask something while you were there? It happens, but there are some easy things you can do before the appointment to help to make the next one more successful.
"Patients can be anxious when they come to the office and can overlook certain things," said Cindy Nunan, DNP, FNP-BC, Nurse Practitioner at Shore Physicians Group. "I completely understand it. That is why I try to take the time to understand their concerns and put them at ease, but I need a little help from them as well so that we can have the most successful outcome from the visit. If they could bring in a list of the current medications they are taking or bring in the medications themselves, either is a great start to the office visit. I need to know what they are currently taking before I can fully assess their health care needs. With the senior population, that information is vital."
Nunan said she tries to learn something about her patient's background, like the foods they eat and what is important to them. This helps her understand the patient as an individual and not just their symptoms.
Sometimes, just getting an older loved one to the office can be daunting, Nunan acknowledged. "Some older patients may be anxious and have trouble remembering everything that was discussed during the visit. When they come in with a caregiver, it can really help the patient get the best outcome because the caregiver is often able to provide missing information and ask questions important to the patient." In order to make the most of your doctor visit, be sure you've done the following before your appointment:
Decide ahead what it is you want from the appointment.

Is this a well visit, a preventive checkup, or a follow-up?
Are you looking for a diagnosis or a name to match your symptoms?
Do you need a new treatment plan or tweak of what you are currently doing?
Do you want to discuss your prognosis and what the future will bring?

Gather your medical information.

Bring your detailed medical history for your initial visit.
Prepare a list of your current medications including prescription, over the counter, and supplements, including natural and herbal, as well as the dosage.
If you were instructed to complete testing prior to the appointment, call ahead to make sure the results have been delivered.

Prepare a list of your symptoms.

When did symptoms start?
Explain the symptoms, like feeling achy, burning, stiffness, swelling, or if there have been changes in a cut or sore.
Make a note about what seems to trigger symptoms, how frequently they occur and their duration.

Prepare a list of questions you want to ask your health care professional.

What diagnostic tests do I need?
What will the results tell me?
What treatment options do I have?

Make a contact list.

Include emergency contact numbers.
List all the doctors who treat you along with phone and fax numbers and office address.
Make sure to include your pharmacy number, fax and address.

Make sure to have all insurance and referral authorizations in advance of the appointment.
Have a plan for documenting what you learn.

Bring a notebook or use your phone to write the answers to questions and other notes.
Bring a caregiver to take notes so you are able to focus on what the doctor is saying.
The most successful visits at the doctor's office begin with a little effort from the patient ahead of the appointment. Nunan suggests that taking a few minutes to gather this information in advance of the visit will go a long way in helping your physician provide you with a more complete assessment.
To make an appointment with Cindy Nunan in the Northfield office, call 609-365-5300.