What You Should Know About RSV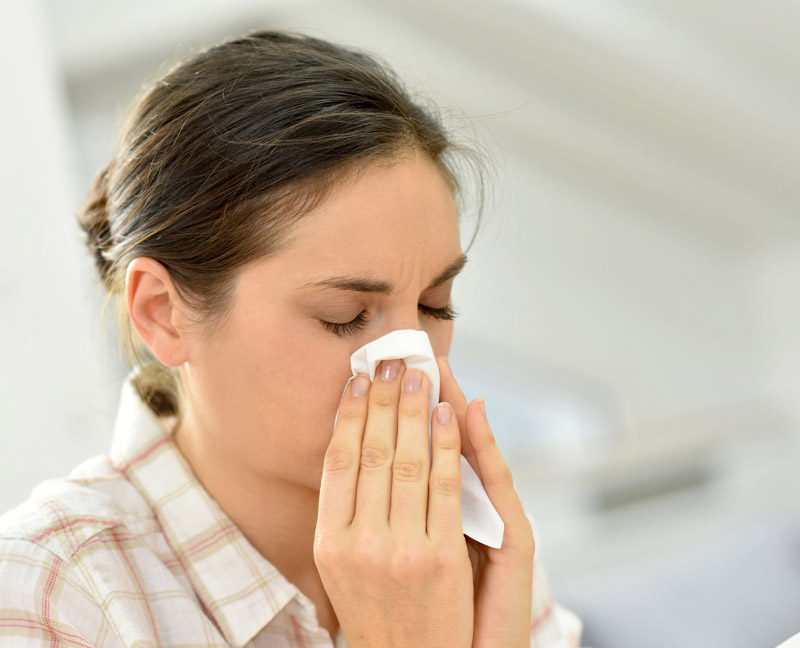 By Ahmed Nashat, MD
Fall and winter are times when viruses that cause respiratory diseases usually circulate more heavily in the community. The main causes of severe respiratory diseases include Respiratory Syncytial Virus, commonly known as RSV.
What is RSV?
For most people, RSV causes mild cold-like symptoms such as cough, runny nose, sore throat, headache, decreased appetite, and fever that typically last less than five days. However, in older adults, RSV can be serious and lead to pneumonia or exacerbation of congestive heart failure, asthma, or chronic obstructive pulmonary disease.
Over the past 20 years, data has emerged linking RSV as a cause of illness in adults resulting in 177,000 annual hospitalizations and up to 14,000 deaths among older adults.
Adults who are risk of severe RSV infection include those older than age 60 with chronic medical conditions such as lung disease, heart disease, diabetes, neurological disease, kidney disease, liver disease, blood disorders or those with a weakened immune system from illness (e.g., leukemia or HIV infection) or from medications (e.g., treatment for cancer or organ transplant).
Respiratory Syncytial Virus (RSV) has been also been recognized for over half a century as dangerous for infants and young children. The CDC reports that each year in the United States, an estimated 58,000-80,000 children younger than 5 years are hospitalized due to RSV infection.
Reducing Risk and Vaccinations
Measures to reduce risk of the spread of RSV (and respiratory viruses like Covid and the Flu) spread in general include frequent handwashing, covering the nose when cough and sneeze, and wearing a properly fitted surgical mask. In addition, to minimize the risk of catching RSV, one can also avoid close contact with others, including shaking hands and sharing drinks glasses, in addition to the previously mentioned safety measures.
The US food and drug administration (FDA) recently approved to new RSV vaccines for use in people over 60, (Arexvy) and (Abrysvo). They were both 83%, 89% effective preventing lung infection (like pneumonia) due to RSV during the 1st RSV season.
One dose of RSV vaccine provides protection against RSV disease in adults age 60 years and older for at least 2 winter seasons. Side effects are usually mild including pain, redness and swelling at the injection site, mild fatigue fever, headache, nausea, diarrhea and muscle or joint pain.
RSV can cause more severe infection in infants such as bronchiolitis, pneumonia, and an inflammation of small airways in the lungs. The CDC recommends the first respiratory syncytial virus vaccine for pregnant people to protect their newborn from severe RSV illnesses.
In September 2023, the CDC recommended new RSV immunization for infants that has been shown to reduce the risk of both hospitalization and healthcare visits in infants by about 80%.
Dr. Nashat advises people to speak with their provider with any questions they may have about RSV, the RSV vaccine, or any respiratory virus.
Dr. Nashat is a family medicine doctor treating patients at Shore Physicians Group office located at 401 Bethel Road in Somers Point. To make an appointment with him, call 609-365-6200.