Run Your First 5K this October by Following Dr. Cetel's Advice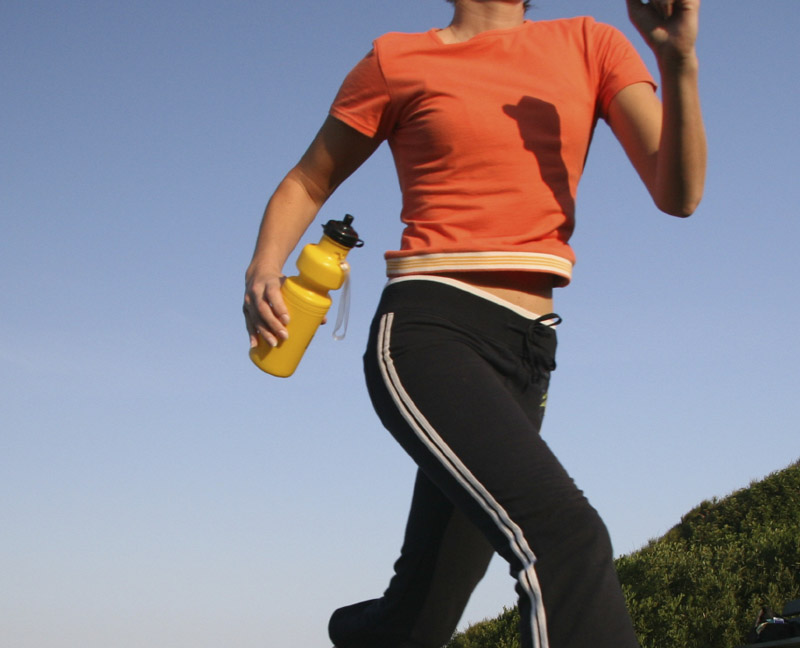 Shore Medical Center's Special Care Nursery has been the beneficiary of Leif's Legacy 5K Fun Run for the past three years, a fundraiser established by Brian and Jen Larsen of Sea Isle City, NJ, to commemorate the life of their infant son Leif Aleutian. Leif was born prematurely at 26.3 weeks and only lived earthside for 52 hours. Since then, Shore has received more than $12,000 for the nursery. If you've always wanted to become a runner, Leif's Legacy on October 15, 2023, is the perfect run to set as your first 5k. But, we recommend you follow this important advice from Dr. Steven Cetel, sports medicine physician with Shore Physician's Group Division of Orthopaedics in Somers Point.
Warming up to Running
There's a saying, "The best time to start was yesterday. The next best time is now." That is especially true for being physically active. Physical activity is essential for cardiovascular health. The heart is a muscle that needs to be trained to work as efficiently as possible. Over time, inactivity decreases the efficiency of the heart muscle and can make even basic acts like walking long distances or jogging very difficult. However, proper training can improve elasticity and endurance to make physical activity more manageable and enjoyable. Physical activity also helps improve strength and flexibility, which is critically important for our joints and bone health.
Running has become increasingly popular over the last 10-15 years, which is great because it provides significant health benefits. When you think of running, perhaps you envision someone competing in a marathon. But you do not have to complete a 26-mile marathon to reap the benefits of running. If you are someone who has never laced up your sneakers and gone out for a run before, don't be discouraged. Try setting a goal to complete a 5K run. A 5K is 3.1 miles and is well within your reach.
It's All in the Intervals
You'll want to start low and slow and increase over time; this approach is called interval training. It is important to incorporate rest days throughout interval training to allow muscle recovery time. The more time you have for training, the slower the interval training can be accomplished. A person's activity level prior to starting will help gauge the type of interval training recommended. Ideally, you should train 4-6 months before your 5K date. But you can get 5K ready in just six weeks if needed. You can download plenty of apps on your phone to help you go from the "Couch to 5K".
Interval training can be accomplished either by increasing your distance or duration. Start small, like walking a quarter mile on day one and increasing that to half a mile the next day and a mile on the third day of walking at a slow pace. Then slowly transition to jogging and increase speed. Interval training can also be accomplished by walking for one minute, running for one minute, walking for one minute, and then running for one minute and increasing that duration every other day.
During any physical activity training, it is always important to listen to your body. You should expect some soreness at first. The soreness is actually a good sign, as it means you're engaging muscles that have not been engaged in a while. Soreness usually last for about 1-2 days. Significant pain is different; you should address that with your medical provider.
Don't Forget to Stretch and Hydrate
Stretching before and after physical activity is crucial to help with muscle fatigue and soreness. It would help if you also prioritized hydration, which is always essential, but even more so with increased physical activity. The body requires hydration to run all bodily processes, including proper kidney function and metabolism. Water helps to produce energy and eliminate waste in your body. There is no magic number for how much water you should drink throughout the day, but usually, the recommendation is about half an ounce to one ounce per pound of body weight throughout a regular day. When exercising, it is recommended to hydrate before exercising, as well as maintain hydration throughout.
A good rule of thumb is to assess hydration status based on urine color. If it is anything but clear, this suggests signs of dehydration. Last but certainly not least, you'll want to consider weather and terrain to ensure you remain safe while running. We advise against running during extreme heat or cold periods for fear of heatstroke or hypothermia. We also recommend checking the fit of your running shoes and switching footwear at least every 300-500 miles to prevent injury.
Going from the couch to running a 5K is manageable. It might be challenging, but it is well within your reach and worth it. There is no better time to start training than today. Good luck with your journey!