PRP Injections: Shore Physicians Group brings MVP-worthy treatment to Somers Point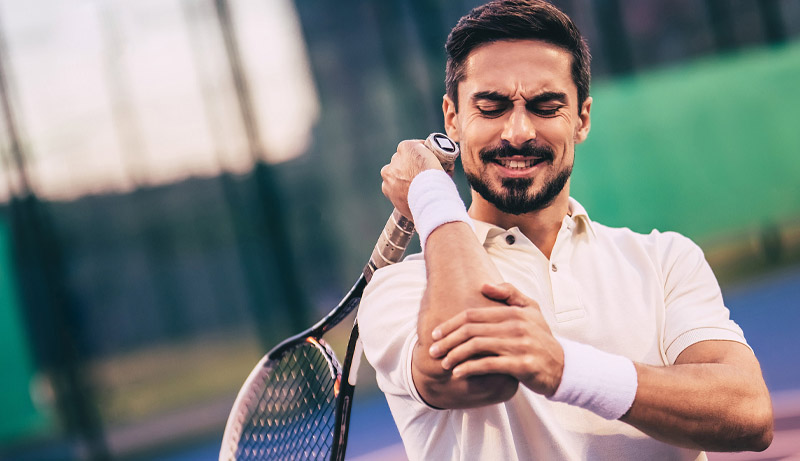 On May 17, the Associated Press reported that Philadelphia Phillies superstar and reigning National League MVP Bryce Harper missed a game against the San Diego Padres as he recovers from a platelet-rich plasma injection in his right elbow.
Harper had the injection because of a small tear in the ulnar collateral ligament of his right elbow that limited the slugging right fielder to play only as Philadelphia's designated hitter because his throwing motion was impacted by the tear.
As baseball fans in the area await Bryce's return to outfield, many may be wondering what exactly is a platelet-rich plasma injection and why would a patient choose to receive one.
Shore Physicians Group orthopaedic hand surgeon Dr. Jasmine Bauknight and non-operative sports medicine physician Dr. Steven Cetel, who are treating patients with platelet-rich plasma injections at the Shore Physicians Group Orthopaedic Division in Somers Point offer valuable insight on this subject.
Platelet-rich plasma therapy
Platelet-rich plasma (PRP) therapy uses injections of a concentration of a patient's own platelets to accelerate the healing of injured tendons, ligaments, muscles and joints. A small amount of blood is drawn from a patient, and then the drawn blood is placed into a device called a centrifuge. The centrifuge rapidly spins the sample, separating out the other components of the blood from the platelets and concentrating them within the plasma.
Dr. Bauknight explains, "The platelets release small healing factors to damaged tissue. It can be an effective for tennis elbow, golf elbow, tendonitis, other tendon issues and joint arthritis. My patients who were suffering from tennis elbow have had success with it. PRP therapy can be useful when other options have not worked, and if successful it can be a way for a patient to prevent or delay surgery."
Dr. Cetel added, "Platelet-rich plasma has been shown to be highly effective in acute tendon injuries more so then chronic injuries. High level athletes have been using Platelet-rich plasma at much higher rates over the past few years due to the ability to avoid surgery and get back to play sooner."
Baseball fans who are following the news on Harper's recovery may be asking themselves why is it taking so long for him to get back in right field. The reality is that while PRP can be effective, it is not a quick fix or instant cure.
"I want people to understand that PRP therapy is not a short term pain reliever like a cortisone shot," said Dr. Bauknight. "PRP a long-term healing process. It takes time, as the tissue is repairing itself. For example, patient who receive an injection in their Achillies tendon can expect to be sore for up to a week, and maximum improvement can take several weeks to months, although benefits can last for several months to years."
Dr. Cetel echoed this sentiment by stating, "It is not an immediate fix and the injury has to heal – but PRP and physical therapy can get you back sooner. It is still an experimental treatment but results have been very good so far."
For an appointment with Dr. Bauknight or Dr. Cetel to see if PRP might be an option for you, call 609.365.6280.