Men: Don't Ignore Your Prostate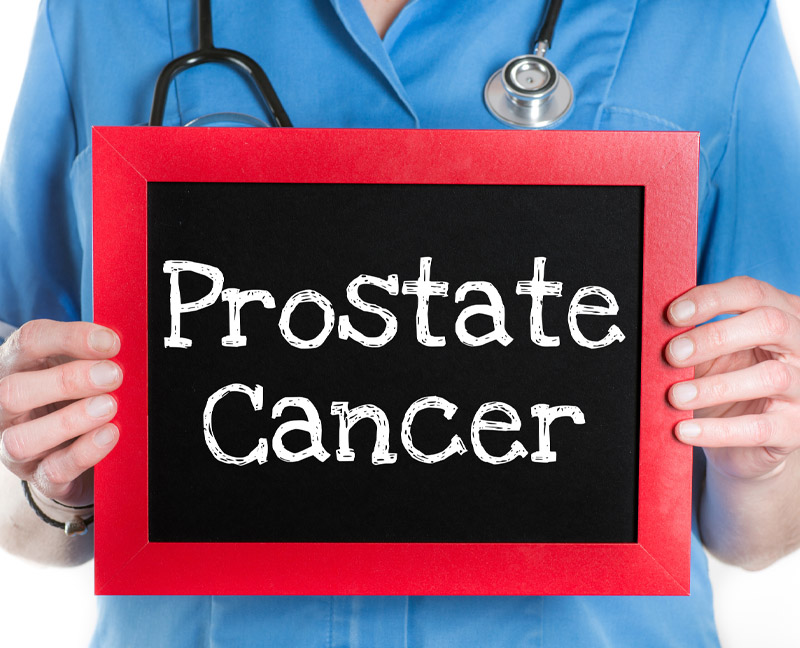 If urologist Dr. Michael Schutz, who treats patients at Shore Physicians Group, could send one message to every male, it's this: "Don't put off getting screened for prostate cancer." Prostate cancer can be serious, but when caught early, it has a 99% 5-year survival rate according to the American Cancer Society. Regular screenings for prostate cancer are the best way to detect prostate cancer early and save lives.
Aside from non-melanoma skin cancer, prostate cancer is the most common cancer in men in the U.S. Out of every 100 American men, about 13 will get prostate cancer during their lifetime, and about 2 to 3 men will die from it. In fact, prostate cancer is one of the leading causes of cancer death among men of all races and Hispanic origin populations.
There are three factors that can increase your risk for prostate cancer:
Age: Prostate cancer is more common in men 50 and older, and most commonly diagnosed in men aged 65 to 69.
Family history: Having a father or brother with prostate cancer more than doubles your risk of developing it.
Race: African American men are 1.7 times more likely than European American men to develop prostate cancer, and 2.3 times more likely to die from it. (American Cancer Society)
Who Should Get Screened, and When?
"Unfortunately, there is not much we can do to prevent getting prostate cancer, so it is incredibly important that men are screened and keep up with their screenings," said Dr. Schutz. "Men in these high risk categories should be screened yearly from age 40 through 75. Others should be screened once a year from ages 50-75, and those with a PSA less than one can be screened every other year." Prostate cancer screenings involve a simple prostate-specific antigen blood test (PSA) that can detect abnormal levels of PSA. Then, the doctor may order imaging such as an ultrasound, MRI or biopsy.
Prostate Cancer Treatment
When prostate cancer is confirmed, a patient will be presented with treatment options, including radiation therapy and surgery. Each treatment plan is unique and based on the patient's age, stage and aggressiveness of the cancer, and other health concerns.
Advancements in radiation therapy such as those Shore Cancer Center has recently introduced can reduce toxicity of treatment and improve effectiveness. These advancements include the TrueBeam Linear Accelerator which provides faster and more accurate, targeted treatment. Patients undergoing radiation therapy generally do not experience pain. Those who undergo surgery can typically resume usual activities within a week or two following surgery.
With both radiation therapy and surgery, every effort is made to save nerves and prevent nerve damage. There is no treatment without side effects, including bladder incontinence and erectile difficulty.
"There are medications and procedures available to help patients overcome or adapt to the side effects," added Dr. Schutz. "Again, I cannot stress enough the importance of screenings and that early detection can save lives."
Free Screenings for the Uninsured or Underinsured
If you are unable to get important cancer screenings such as prostate cancer screenings because you are uninsured, have high insurance deductibles, or out-of-pocket expenses, you may be eligible for a screening at no cost to you at Shore Medical Center. Shore has been the lead agency for the NJ Cancer Education and Early Detection (CEED)* program in Atlantic County since 1997. Through this program, Shore is able to provide FREE cancer screenings to people who live in Atlantic County and are uninsured or underinsured with a limited income. The cancers included in this program are prostate, breast, cervical, and colorectal. This includes cancer screenings such as mammograms, annual examines, pap tests, colonoscopies, PSA tests and more.
To find out if you are eligible, please call 609-653-3484 or click here and complete the online form and someone from the NJ CEED program at Shore will contact you.