Does Gum Disease Increase the Likelihood of Alzheimer's Disease?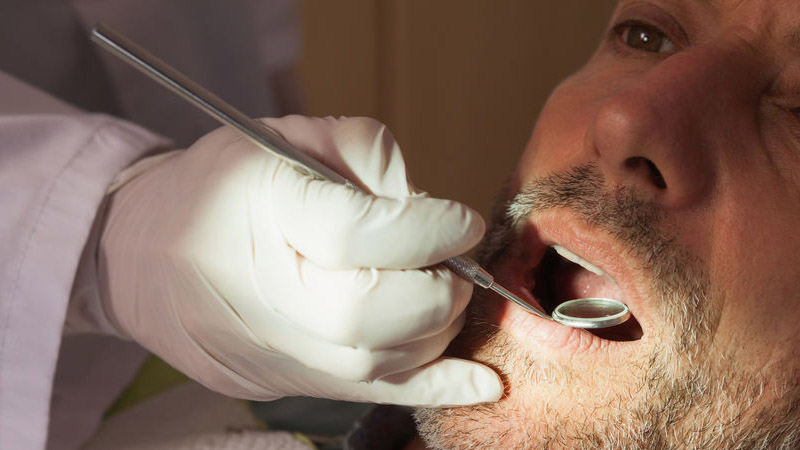 A diagnosis of dementia or Alzheimer's disease is enough to scare anyone. With more than 5.5 million Americans over the age of 65 currently diagnosed with Alzheimer's disease, and that number is expected to double by the year 2050 according to the Alzheimer's Association. Understandably, people are desperate to find causes, treatments and cures which despite ongoing research remain elusive.
When studies seem to yield any solid data, the media is quick to splash headlines that grab the attention of families hopeful for better understanding of who at risk of getting the disease or if there is a way to treat or minimize the effects of Alzheimer's. A May 2018 study published online in the Journal of Alzheimer's Disease linked periodontal disease and an increased likelihood that gum disease may play a role in predicting Alzheimer's disease.
Size of the Study Does Matter
Neurologist Dr. Joshua Daniel of Shore Physicians Group, said unfortunately the sample study was too small to establish a definite link between periodontal health and the likelihood that people with gum disease are at a greater risk to develop Alzheimer's disease.
Researchers in England, Drs. John Crean and Sim K. Singhro, examined brain tissue samples donated by 10 patients without dementia and 10 patients with dementia. They found gum disease bacteria, lipopolysaccharides, in the sample from four of the people with dementia and none of the people who did not have dementia. Bacteria can enter the bloodstream through everyday activities such as eating, chewing and brushing teeth and once in the bloodstream, the bacteria can be carried to other parts of the body. The researchers hypothesized that when the bacteria reaches the brain, it may trigger an immune system response (like it does in the mouth), killing brain cells. This immune response could be one mechanism that leads to changes in the brain, which is typical in Alzheimer's disease. It could play a role in causing symptoms such as confusion and deteriorating memory.
Study Linking Biomarker to Alzheimer's Disease
One recent study Dr. Daniel thought may show promise looks for a protein in the blood, a neurofilament light, which could be a biomarker for Alzheimer's disease. A paper published in March 2018 supports the idea that dying neurons release a slew of proteins into the brain and traces of those neurofilament proteins make their way into the blood.
In the largest study to date on neurofilament light proteins in people with dementia, Swedish scientists at the University of Gothenburg reported high levels of this protein in the blood of people with Alzheimer's disease and mild cognitive impairment. Neurofilament light was also associated with worsening cognitive scores over time and with brain atrophy. While it is not sensitive or specific enough to stand alone as a diagnostic marker, the protein distinguishes Alzheimer's disease and mild cognitive impairment from healthy control patients who do not have a diagnosis of Alzheimer' about as well as the presence of tau in cerebrospinal fluid from a spinal tap. Tau is a normal protein in the brain that changes and may damage brain cell structures in patients with Alzheimer's disease, and is identified through a spinal tap. Blood neurofilament light would be a more easily accessible biomarker for prognosis and progression. Washington University researcher Anne Fagan reported in Alzforum, a news website and information resource for Alzheimer's disease and related disorders research, that the work with the neurofilament light plasma marker needs to be replicated, but if the blood testing performs as well as the cerebral spinal fluid then it could have a huge impact.
Dr. Daniel said that while the studies are encouraging and may help with early diagnosis they still need more data and more information. Having a path to cover the expense of the testing could be difficult, adding that getting the insurance companies to cover it will be the biggest challenge.
Neurofilament light research is not limited to Alzheimer's disease and mild cognitive impairment. It is also suggested as a marker for neurodegeneration in everything from amyotrophic lateral sclerosis (ALS) to traumatic brain injury and atypical Parkinson's disease. Research is ongoing.
To make an appointment with Dr. Joshua Daniel at Shore Physicians Group, located at 649 Shore Road, Suite O in Somers Point, call 609-365-6202.