Could Coffee Help Delay Dementia?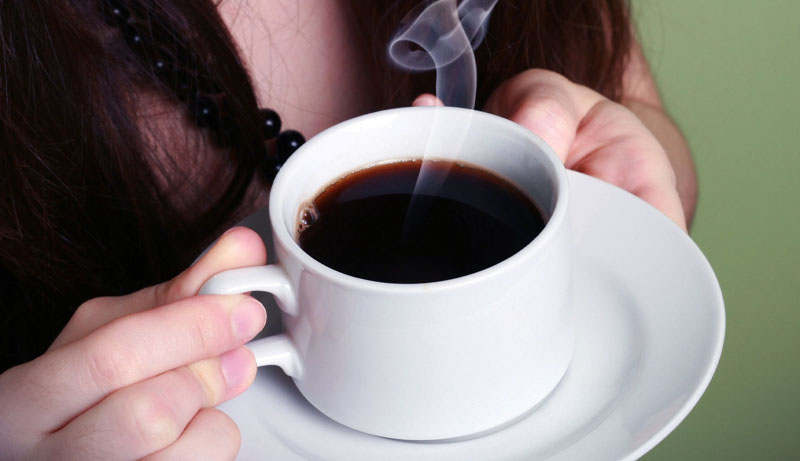 Families can be sent reeling with a diagnosis that their loved one's forgetfulness could be dementia or Alzheimer's disease, one the most common forms of dementia. While researchers continue to work on treatments and medications for this disease that has no cure, there is hope for delaying progression.
Caffeine's antioxidant benefit
Coffee drinkers, don't fret over that second cup; research suggests that caffeine may offer a delay in the onset of dementia. Neurologist Dr. Joshua Daniel of Shore Physicians Group in Somers Point said, "Coffee may provide a theoretical benefit due to the antioxidant benefit. It is the same as eating healthy as well. The brain and body go hand-in-hand. Fruits and vegetables have even more antioxidants. Coffee is not really magical, but it is one way to get that antioxidant benefit."
But before upping the daily consumption of coffee, Dr. Daniel said, "According to a study done at Harvard, too much coffee may be harmful as well. Like everything, there is a fine balance and it is best to speak with your physician."
Sticking with a diet plan and common sense
Without a cure, researchers continue to look for risk factors and ways people can lower their risk of cognitive decline. A study of patients who consumed a diet with a large amount of pro-inflammatory foods, those heavy in trans-fat and processed foods, were at a greater risk for dementia.
Dr. Daniel said he reminds his patients that there is a connection between the brain and the body and encourages them to eliminate some foods while following a healthy diet. "It is really common sense, but I tell my patients eating fast foods and processed foods are not only unhelpful, they can be detrimental. Get rid of the sugars and the processed foods. The Mediterranean diet has proven to be very helpful. I encourage my patients to follow the Mediterranean diet that is rich in fruits, vegetables, whole grains and heart-healthy fats."
The role of sleep and controlling risk factors
Dr. Daniel said getting the proper amount of sleep is important for cognitive health. "Sleep apnea is important to assess. Likewise, controlling vascular risk factors like hypertension and diabetes are important along with proper diet, exercise, and maintaining a healthy lifestyle," said Dr. Daniel.
According to Dr. Daniel, it is also very important for patients and families to understand there are many different types of memory problems as people age, from mild cognitive impairment to mild dementia to Alzheimer's disease. Knowing signs and symptoms and speaking with your neurologist is very helpful. There are some reversible disease processes that may mimic dementia and early lab workup is key.
Current Alzheimer's disease research
The Federal Drug Administration recently approved the drug Tauvid, a protein tracer developed to detect tau protein. Dr. Daniel explained the use of Tauvid and its role in detection and diagnosis of Alzheimer's, indicating it is not for treatment of Alzheimer's disease.
"Two proteins, tau and amyloid, are recognized as hallmarks of Alzheimer's disease. In patients with Alzheimer's disease, pathological forms of tau proteins develop inside neurons in the brain, creating neurofibrillary tangles. After Tauvid is administered intravenously, it binds to the sites in the brain associated with the tau protein misfolding. The brain can then be imaged with a PET scan to help identify the presence of tau pathology." Dr. Daniel said while Tauvid could prove to be helpful, it is too early to really say definitively.
Family and caregiver support groups
Support groups for families and caregivers of Alzheimer's patients offer a range of services, from offering help on how to get services for the person diagnosed to just finding a place to speak to others of shared experiences. Dr. Daniel recommends the monthly Alzheimer's Association Caregiver Support Group offered through Shore's Center for Family Caregivers.
Director of Care Management and Director of the Caregiver Center at Shore Medical Center, Christine Bracey, MSW, LSW, said the Alzheimer's disease support group meets the second Tuesday of each month to assist families and caregivers with the tools they need to best navigate care for their loved one and to avoid burnout.
"We help our caregivers understand the resources in the community that are in place to assist them," said Bracey. "It is important for caregivers to be educated and to understand things such as palliative care and other community resources."
In addition to support groups, Shore Medical Center's Center for Family Caregivers serves as a resource library with the most up-to-date information available from the Alzheimer's Association and other organizations. Some of the most common concerns of caregivers include knowing who to contact to learn about additional services, and whether they need and qualify for home care services. "The Center is also a place of peace and respite. Sometimes people just need to take a break," added Bracey.
Shore Medical Center's Center for Family Caregivers is a free resource located adjacent to the main lobby for people who are caring for a loved one with a chronic condition or disability and connects them to a trained caregiver coach any time they need support, Monday – Friday, 9:30 a.m. to 3:00 p.m. But the Caregiver Center is also the central hub for all of Shore Medical Center's support offerings, including monthly support groups and one-on-one counseling sessions covering a wide range of topics. As of this month, the Center introduced two new virtual support groups – Vet 2 Vet Café and Caring Together, Living Well.
The support group, Caring Together, Living Well, will be held the 2nd Wednesday of each month from 3-4 pm and will cover a wide range of topics including grief and loss, aging well and more. The session will be held virtually until further notice.
For information on these support groups, or for those seeking support from a Caregiver Coach to help them cope with the challenges of caring for a loved one, visit www.shoremedicalcenter.org/center-family-caregivers or contact a Caregiver Coach at 609-653-3969.
To schedule an appointment with neurologist Dr. Joshua Daniel call 609-365-6202.