Can You Die From A Broken Heart?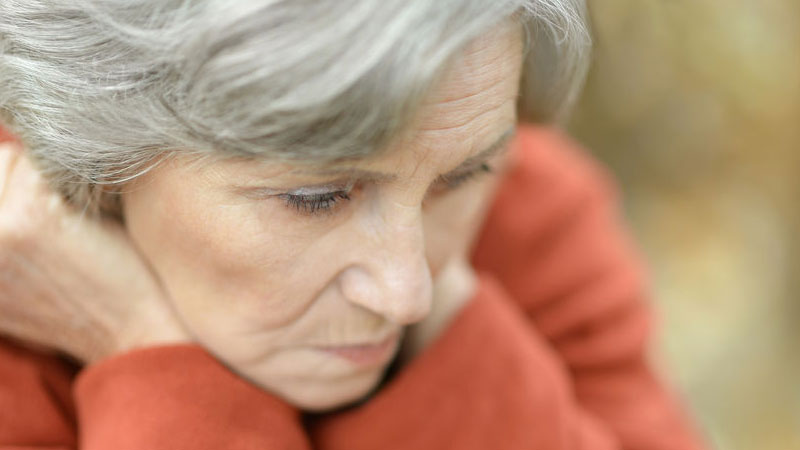 When former President George H. W. Bush passed away at the age of 94 in November his family spoke openly of how much he missed his beloved wife and a daughter, Robin, who had died years prior. Did the loss of his wife take its toll on him after the couple's 73-year marriage? There is no doubt the loss of a life-long companion is profound and one thing doctors agree on is that there are physical changes and symptoms that can be triggered by the loss of a loved one or the onset of sudden stress.
Asked if he had ever treated a patient with broken heart syndrome, Dr. Gene Iucci of Penn Cardiology, Somers Point said yes. It is a very real thing and that he has treated many patients with cardiomyopathy, the condition commonly called broken heart syndrome. He added that a number of other acute stress related situations that can trigger this condition such as car accidents, fights, new cancer diagnosis, or the loss of a child.
Broken heart syndrome
Medically, broken heart syndrome is stress-induced cardiomyopathy or takotsubo (taken from the name of octopus traps that resemble the pot-like shape of a stricken heart) cardiomyopathy. While it is more common in women than men according to the American Heart Association, it can strike anyone. It presents often as angina or chest pain along with shortness of breath on the heels of acute stress. But unlike a heart attack, there's no evidence of blocked heart arteries in broken heart syndrome.
Cardiomyopathy is a disease where the heart muscle weakens and has difficulty pumping the amount of blood to the rest of the body. While the disease has many causes, signs and symptoms, in most cases cardiomyopathy causes the heart muscle to become enlarged, thick or ridged. While can be frightening to the patient, Iucci said it can be treated and its effects reversed.
Internist Dr. Michael Giunta of Shore Physicians Group likewise said broken heart syndrome is a very real condition that he has encountered with his patients. Giunta said sudden loss, like the death of a spouse is enough to trigger stress induced cardiomyopathy. He said while it gives initial symptoms like a heart attack and may result in a temporary enlargement of an area of the heart, an EKG will show there is no permanent damage to the heart.
Grief and depression
Giunta said grief plays a large part in how a person will feel following the death of a loved one or some other emotional event. The physician advised that grief has its place and that it can be different for everyone. He added, when someone dies, the surviving person is brokenhearted. For many the loss of a loved one, especially in seniors' results in them feeling isolated and lost because the person who they have talked to across the table is suddenly no longer there. If the survivor was the caregiver, they can often feel in the short term as though they have lost their sense of purpose. "It is perfectly normal for the person to have many emotions that they have to work through and it can be seemingly overwhelming but for the most part, people will cope and adjust somehow to their situation," said Giunta. "What is a concern is if that period of grief goes on for a long time. When grief and the feelings that go along with it extend longer than six months or so, then it is really time to sit down and talk with your doctor."
The bad news and the good news
The bad news is that broken heart syndrome or cardiomyopathy may lead to short-term heart muscle failure. But the good news is that it is treatable and normally there is no long term damage to the heart muscle, unlike a heart attack that may cause permanent damage to the heart muscle. Once the doctor has ruled out a heart attack from the symptoms the patient is experiencing the patient can expect to make a full recovery, normally within a matter of weeks.
Dr. Michael Giunta sees patients at Shore Physicians Group's Somers Point office, located at 401 Bethel Road, and its Marmora office at 4 Roosevelt Blvd. For more information or to schedule an appointment with Dr. Giunta, call 609-365-6200 for the Somers Point office or 609-814-9550 for Marmora.
Dr. Gene Iucci sees patients at Penn Cardiology-Somers Point, 155 Medical Center Way, Somers Point NJ 08244. Make an appointment at pennmedicine.org or call 215-662-7366.