Shore Physicians Group Welcomes Urologist Meredith L. Perry, D.O.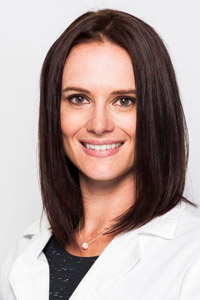 Shore Physicians Group, in affiliation with Jersey Urology Group, is proud to welcome urologist Meredith Jankowski, DO. Dr. Jankowski will begin seeing patients on January 15, 2018, at the Shore Physicians Group office at 649 Shore Road, which is located across the street from Shore Medical Center. To make an appointment, call 609.365.6241.
"We're excited to have Dr. Perry on board to provide comprehensive urological services to our patients," said Mark Stephens, Chief Administrative Officer for Shore Physicians Group. "Adding Urology to our impressive and growing list of specialties fills what was becoming a major clinical void for patients of Shore Physicians Group."
Dr. Jankowski studied biology and fine and performing arts at Saint Joseph's University before obtaining her osteopathic medical degree at Philadelphia College of Osteopathic Medicine. Upon graduating in 2006 she completed a year in general surgery before fulfilling an active duty obligation to the United States Navy. During her four year commitment, she was a flight surgeon with the Marine Corps and deployed to Afghanistan. Following her time in the military, she completed another year of general surgery followed by four years of urologic surgery at the Detroit Medical Center and Children's Hospital of Michigan.
While in Detroit, Dr. Jankowski had the opportunity to train with one of the world's leading experts in reconstructive urology. As such, she is uniquely qualified to perform surgery on the urethra to repair narrowing and improve voiding symptoms. Dr. Jankowski also has an interest in the treatment and management of benign prostatic hyperplasia. She believes strongly in a multidisciplinary approach to patient management and care.
Beyond her interest in urology, Dr. Jankowski is a nationally recognized speaker on Post Traumatic Stress Disorder. When she's not in the office, she enjoys spending time with her puppy, Bettis, doing yoga, cooking, traveling, and spending time with her family.