Shore Physicians Group Welcomes Dr. Michael Giunta to its Primary Care Practices in Somers Point and Marmora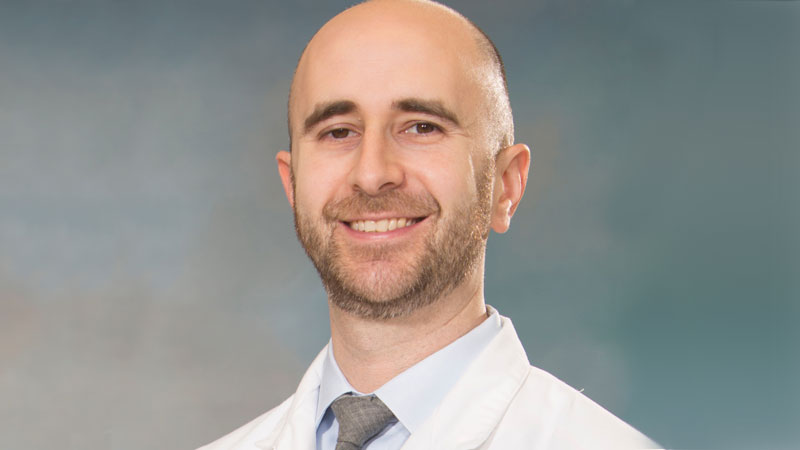 Shore Physicians Group is pleased to welcome internal medicine specialist Dr. Michael Giunta to its primary care offices in Somers Point and Marmora.
An area native through and through, Dr. Guinta was born and raised in Vineland, NJ, completed his undergraduate degree at Rutgers University, and received his Doctor of Medicine from Drexel University College of Medicine. He completed his residency at Jefferson Hospital in Philadelphia, with a special emphasis on teaching. Upon completion of his residency, he became a hospitalist at Christiana Care Health System in Delaware, where he also he taught medical residents. In 2016, Dr. Giunta became a hospitalist with Shore Physicians Group and in fall 2018, he made the transition into primary care with SPG.
During his time as a hospitalist with Shore Physicians Group, Dr. Giunta received multiple awards for his outstanding patient care and collaboration with colleagues, including the Shore Medical Center Guardian Angel Award, which he received thanks to a donation to the medical center made in his honor from a patient. He also served on several committees at Shore to ensure quality of care throughout the medical center.
Dr. Giunta is a passionate Rutgers and Philadelphia sports fan, and enjoys running, cooking traditional foods in a healthier way, spending time with family and friends, and traveling.
Dr. Giunta sees patients Monday, Wednesday and Thursday at Shore Physicians Group's Somers Point office at 401 Bethel Road, and on Tuesdays at the Marmora office, located at 4 Roosevelt Boulevard in the ShopRite shopping center. To learn more and to make an appointment with Dr. Giunta, call 609-365-6200.