Shore Physicians Group Presents "Be Well Connected: Respiratory Health" – A Free Community Breakfast Event on November 16, 2023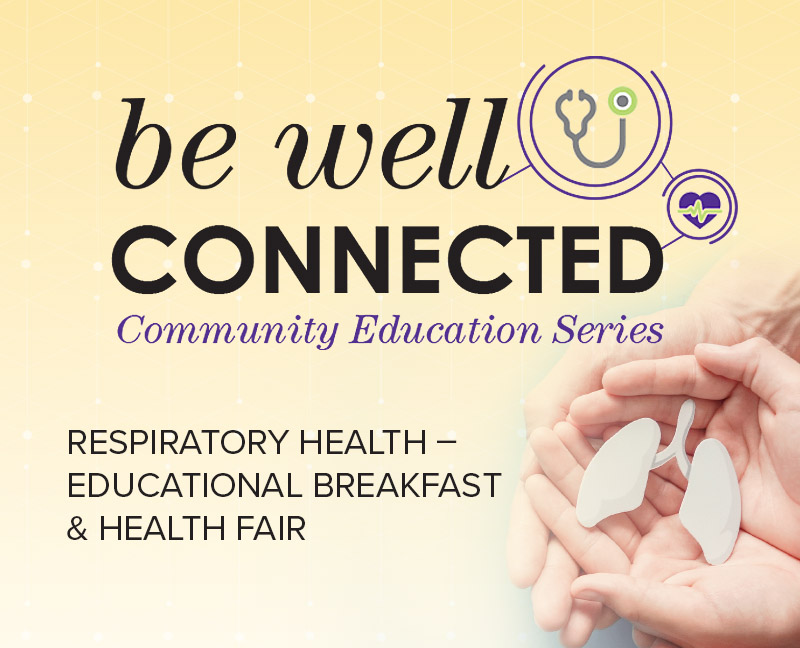 Shore Physicians Group announced today it will host a free breakfast on respiratory health in continuation of its "Be Well Connected" community education series. The breakfast will take place Thursday, Nov. 16, 2023 from 10 am to noon at Linwood Country Club, 500 Shore Road, Linwood, NJ, and will feature presentations by three esteemed local medical experts. Guests will enjoy complimentary health screenings and sleep apnea assessments, and a light breakfast. To RSVP, email your full name and any guests to wellness@shoremedicalcenter.org by Nov. 9. For more information, call 609-365-5257.
Speakers include Penn Medicine Pulmonologist Sallustio Del Re, MD, who will discuss the management and treatment of chronic respiratory conditions including COPD, asthma and emphysema. Next, Shore Physicians Group Primary Care physician Ahmed Nashat, MD, will talk about respiratory illnesses including COVID, respiratory syncytial virus (RSV) and influenza, and the most effective ways to prevent and treat these conditions. Finally, Shore Physicians Group Ambulatory Care Pharmacist Scott Warren, PharmD, will talk about vaccinations and delve deeper into managing respiratory conditions with medication.
The event will provide an excellent opportunity for participants to engage with the speakers and ask questions during Q&A sessions after each presentation. Guests will also have the chance to network and interact with fellow attendees, fostering a supportive and educational environment.