Shore Physicians Group is Offering Drive-Thru Flu Shot Clinics In September and October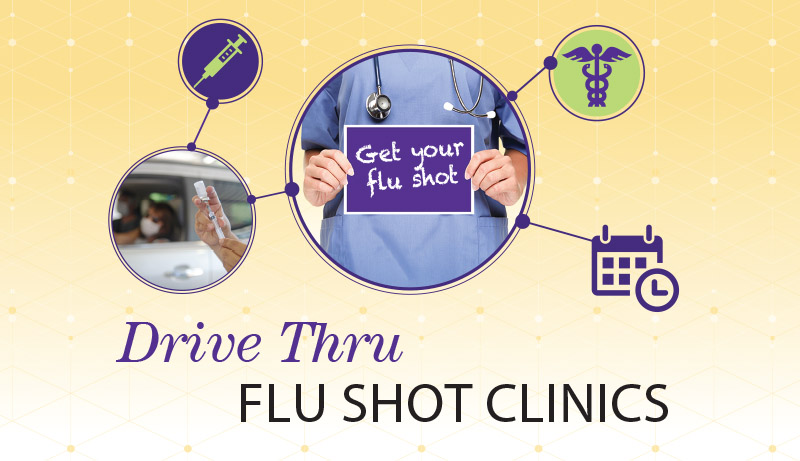 In this heat, it might feel too early to start thinking about the flu, but experts from the Centers for Disease Control and Prevention (CDC) say the best time to get the influenza vaccine is right around the corner, in early fall. To help make it easier for the public to get their flu shot, Shore Physicians Group (SPG) is bringing back its popular drive-thru flu shot clinics, 8 am to noon on Saturday September 11 & 25 and Saturday October 9. The clinics will be held at SPG Surgical Division, 649 Shore Road in Somers Point. Patients must be 18 years of age and older to receive a flu shot at this clinic.
Drive thru vehicles may have a maximum of 4 patients per vehicle and each patient must have a scheduled appointment. Appointments can be made by calling 609-365-6200. You do not need to be a current patient of Shore Physicians Group to participate in the flu shot clinic. For walk-up participants, appointments are not necessary.
Judy Genova, Director of Clinical Operations for Shore Physicians Group, says the flu shot clinics were very well received last year, the first year SPG offered them.
"We had a great response and vaccinated 756 people at two clinics. This year we plan to reach even more people. The influenza vaccine is safe and the best way to prevent unnecessary illnesses and deaths from the flu. We are urging all people to make a plan now to get your flu vaccine before flu season starts."
The CDC recommends that everyone age six months and up, with rare exceptions, receives the seasonal flu vaccine. They estimate that since 2010 influenza has annually resulted in 9 to 45 million illnesses, 140,000 to 810,000 hospitalizations and 12,000 to 61,000 deaths annually.