Shore Physicians Group Introduces OB/GYN Midwifery Services, Welcomes Certified Nurse Midwives Joanna McGrath, MSN, CNM and Maggie Stanley, CNM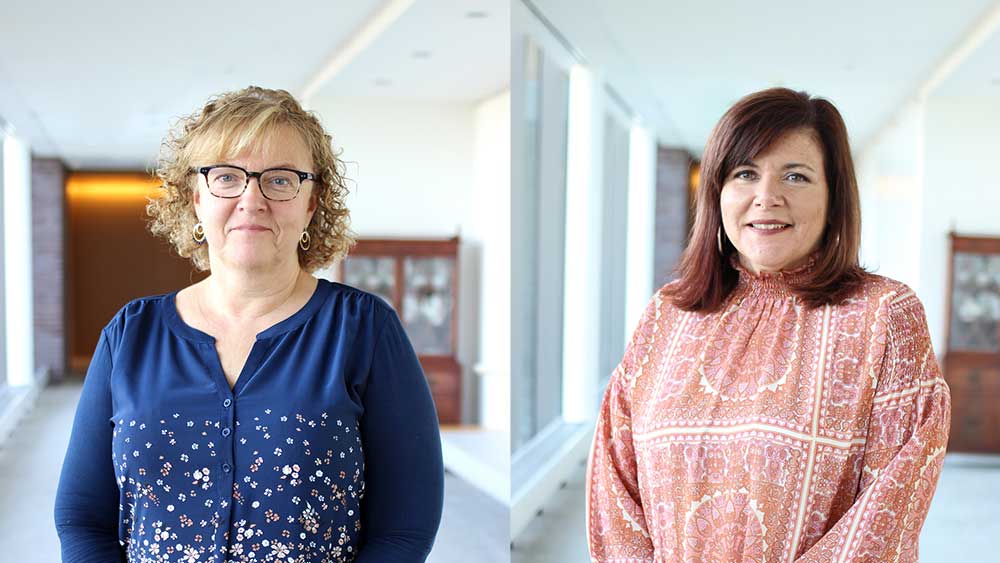 (Somers Point, NJ – December 22, 2021) – Shore Physicians Group today announced it has added OB/GYN Midwifery services to its scope of specialties with the addition of Certified Nurse Midwives Joanna McGrath, MSN, CNM, and Maggie Stanley, CNM. McGrath and Stanley will begin seeing patients on Jan. 3 at SPG's 2605 Shore Road office in Northfield, with plans to expand to SPG's Marmora office in the future.
SPG's OB/GYN Midwifery providers will offer a full range of women's primary healthcare services in obstetrics and gynecology, with a compassionate and highly personalized touch, from puberty to menopause and beyond. They will be on staff at Shore Medical Center, where they will provide a seamless connection between Shore Physicians Group and the medical center.
Among the wide range of obstetric services McGrath and Stanley will offer are pre-conception and pregnancy care for low-risk pregnancies, as well as high-risk pregnancies in partnership with maternal-fetal medicine and medical doctors; support during labor and delivery for both vaginal births and cesarean sections as well as natural and medicated births; post-partum care and initial management of post-partum depression and referral, and more.
McGrath and Stanley will also provide gynecological care including annual exams; contraception, including IUD and Nexplanon insertion and management; endometrial biopsies; abnormal bleeding; infection management; sexually transmitted infection screening; sexual health; pelvic organ prolapse and related incontinence, and more.
McGrath and Stanley are eager to bring their expertise to Shore Physicians Group.
"As Certified Nurse Midwives, we see ourselves as partners in our client's pregnancy journey. We work with our clients to help them develop and achieve their birth wish list while also educating them and helping them manage expectations," said McGrath.
Stanley added, "Pregnancy, puberty and menopause are normal physiological processes for women, not medical conditions. We support our clients through these experiences to help eliminate fear and empower them to be a part of their OB/GYN care. When there are medical complications related to these normal life processes, we will treat them or seamlessly collaborate with specialists and physicians when necessary to ensure they receive that advanced care."
McGrath received her RN/BSN degree from Thomas Jefferson University Hospital in Philadelphia and her Masters in Nursing from the University of Pennsylvania. She completed Georgetown University's WHNP/Nurse Midwifery Program in 2014. She comes to Shore Physicians Group most recently from AtlantiCare Physician Group OBGYN, where she provided a full-scope midwifery practice.
Stanley received her BSN in Nursing from Mckendree University in Illinois and her Masters in Nursing/Nurse Midwifery from Frontier Nursing University in Kentucky. She recently worked for several OB/GYN practices in Somers Point but spent most of her career in Kentucky.
Mark Stephens, Chief Administrative Officer of Shore Physicians Group, says, "More and more women are seeking care from Certified Nurse Midwives, and SPG is proud to now offer this service to our community. Maggie and Joanna are exceptional providers and well-respected in the community, and we're extremely fortunate to have them on our team."
To make an appointment with Joanna McGrath or Maggie Stanley at Shore Physicians Group's new OB/GYN Midwifery practice, please call 609-365-5300.