Shore Physicians Group is Offering a Drive-Thru/Walk-Up Flu Clinic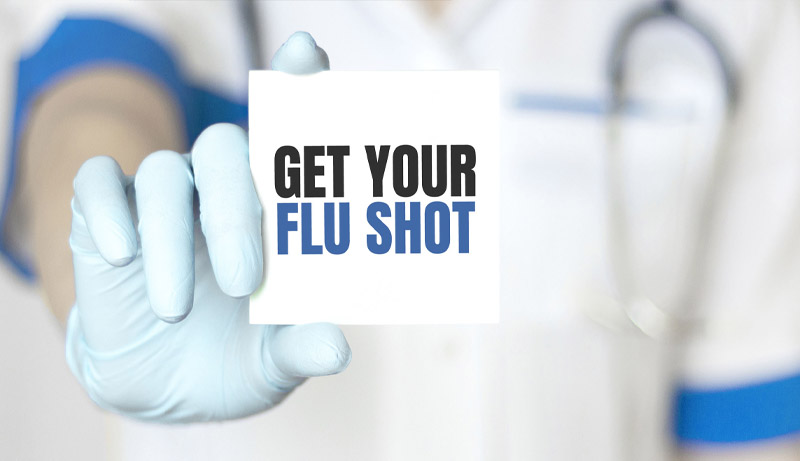 Saturday, 24
649 Shore Road, Somers Point
What are the flu clinic dates and times?
We are doing our clinic on October 24th from 8am-1pm.
Where is the flu clinic located?
The location is 649 Shore Road in our Surgical Division parking lot. You will enter from Shore Road and turn onto Connecticut Avenue, then make a left onto Centre Street right into the clinic. There will be plenty of signs directing traffic.

How do I make an appointment?
You can either make an appointment through our Patient Portal at www.shorephysiciansgroup.com or call your Primary Care Provider office and make an appointment.
What if I'm not sure if I can make it, so I don't want to make an appointment?
We have a walk up option! Patients will be directed to park their car and walk up to the designated tents where they will register and receive their flu shot.
What is the age limit for the flu clinic?
We are seeing patients 18 and older. For our 65+ patients, we have specific flu shots. If you are high risk, please discuss getting the flu shot with your primary care provider.
Can more than 1 person be in the car and receive their shot?
Yes! You can have 4 people in your car at a time, so they can be injected by each window access. Please make sure everyone coming has an appointment for this option!
Can I bring my neighbor? They are not an SPG patient.
Yes! Your neighbor can either call in advance and register or tag along and use our "walk up" area where they will get registered with a couple forms and given their flu shot!
Isn't October late to get the flu shot? The pharmacies starting giving them out in August!
While it seems that the flu shot should be given early, it is actually advised by the CDC that September/October is best, so the flu shot actually lasts through the entire flu season.
I lost my insurance. How much does the flu shot cost?
Please call your provider for self pay rate.