Pharmacist David Totton, PharmD, Providing Medication Management and Annual Wellness Visit Appointments to Shore Physicians Group Medicare Patients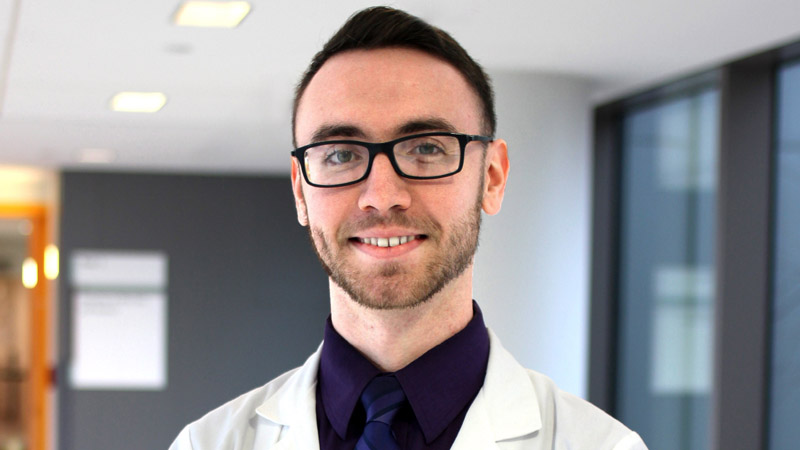 When it comes to medications, the best trained healthcare professionals on the subject are pharmacists, who can be a valuable asset in primary care, especially with patients who are on Medicare. That's why Shore Physicians Group recently added pharmacist David Totton, PharmD, to its staff to support primary care providers in completing Medicare patients' Annual Wellness Visits and provide comprehensive medication management.
Totton, who received his Doctor of Pharmacy from the University of the Sciences, came to SPG this fall after completing a year-long residency at Shore Medical Center. Totton works collaboratively with physicians, advanced practice nurses and physicians assistants to provide Annual Medicare Wellness Visits on schedule, an essential part of preventative care. Totton spends an hour with each patient reviewing their family and medical histories, scheduling important preventative screenings and vaccinations, updating their list of current providers, and of course – reviewing their medications.
As part of the Medicare Wellness Visits, Totton provides comprehensive medication management as needed in partnership with their physician. Patients who are on multiple medications from multiple specialists or experiencing symptoms that could be related to medication side effects are just some examples of those who are benefiting from Totton's expertise.
Mark Stephens, Chief Administrative Officer of Shore Physicians Group, says the addition of Totton to SPG makes perfect sense.
"An estimated 40 percent of people aged 65 or older are on five or more medications, so it makes sense to have a pharmacist on their healthcare team. If we can help eliminate some of those medications or better manage their side effects, we can help patients save money, feel better, and be healthier in the long run. Our providers are thrilled to have David on board," Stephens says.
Totton is seeing patients at Shore Physicians Group's primary care offices at 401 Bethel Road in Somers Point, 4 Roosevelt Boulevard in Marmora, and 2605 Shore Road in Northfield. To make a Medicare Annual Wellness Visit appointment, contact your SPG primary care provider.