Can a Smell Test Detect Alzheimer's and Parkinson's Diseases?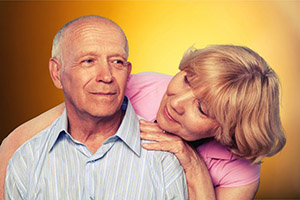 Community Education Event Jan. 17 to Answer this Question, and More
When we think of the first signs of Alzheimer's disease, most of us assume memory problems are the first clues of cognitive decline. However, an impaired sense of smell is actually one of the earliest symptoms of Alzheimer's disease, Parkinson's and possibly other related disorders. This has been known for quite some time, but some of the latest news on the subject comes from a June 2017 issue of Lancet Neurology, which proposes that problems with neurotransmitter function are the likely cause of smell loss in a number of neurodegenerative diseases. But how does this information help neurologists who diagnose these disorders?
While smell tests are helpful in clinical studies because of their affordability and safety, for neurologists like Dr. David Roeltgen of Shore Physicians Group and medical director of the Flora Baker Center for Alzheimer's Disease and Related Disorders, smell tests are not a major clinical tool for diagnosing patients.
"A smell test is not sensitive or specific enough to diagnose disease.  If a patient comes in with a decreased sense of smell, it doesn't tell me if there is a neurodegenerative disease, let alone the specific diagnosis. Likewise, a patient who does not have an impaired sense of smell could still have a neurodegenerative disease. However, continued research in the area of how our sense of smell is linked to these disorders is important because it could lead to better understanding," says Dr. Roeltgen.
For people in our area who are concerned about Alzheimer's disease, dementia and related disorders, it can be confusing to muddle through the new information coming out practically every week, like the smell test.  That's why Shore Physicians Group is pleased to kick off the first of its "Be Well Connected" community education series with a presentation on Dementia, its Management and the Future on Jan. 17 at the Ocean City Masonic Lodge #171 from 10 a.m. to noon. The event is free and open to the public and will help answer your questions about this important topic. Those interested in attending should RSVP with Katie Byrnes at 609-653-3500, ext. 3435, or by email at kbyrnes@shorephysiciansgroup.com.
The Flora Baker Center for Alzheimer's Disease and Related Disorders, led by Dr. Roeltgen, provides a comprehensive approach to the diagnosis and treatment of Alzheimer's disease and related disorders by ensuring communication and coordination amongst care providers, family and caregivers, including guidance to patients and families in need of medical, social and outreach services; providing local access and guidance on specialized diagnostic measures and interventions, including access to clinical trials; and offering local education for clinicians, caregivers, families and the community, including medical management care methods and methods of successful aging. The Center is located at Shore Physicians Group's Marmora office in the Shoprite plaza at 4 Roosevelt Blvd. To schedule an appointment, call 609-365-6226.
Dr. Roeltgen has 35 years of experience in diagnosing and treating Alzheimer's disease and related disorders. He served as a Neurological Associate at the Memory Disorders Center of the Neurology Department at Georgetown University and is currently an adjunct Professor of Neurology at the University of Pennsylvania. He is Board Certified in Neurology by the American Board of Psychiatry.