Call the Midwife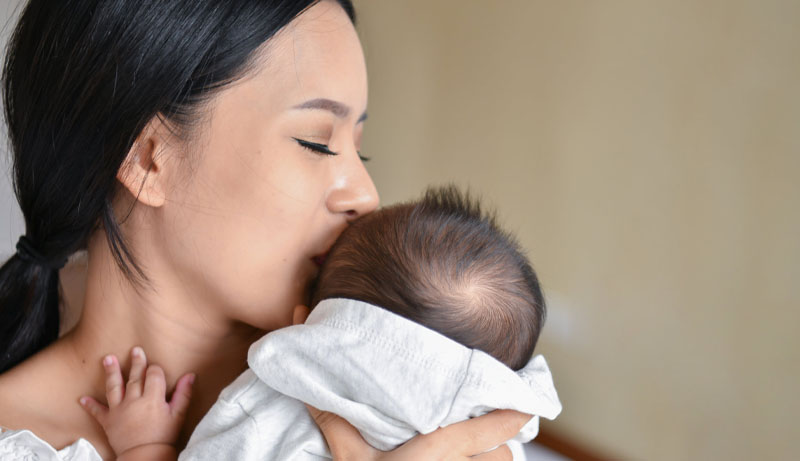 Midwifery
Midwifery may sound like a practice from generations ago, but it is an important trend in women's healthcare. Midwives have been helping women bring their babies into the world for hundreds of years. The title "midwife" comes from old English meaning "with women" and refers to the person who is with the mother giving birth. Today, midwives are providing women from puberty to beyond menopause with a continuous and compassionate healthcare partnership.
The Scope of Midwifery
Midwifery as practiced by certified nurse-midwives encompasses a full range of primary health care services for women from adolescence menopause and beyond. These services include gynecologic and family planning services, preconception care, care during pregnancy, childbirth, and the postpartum period. Midwives provide initial and ongoing comprehensive assessment, diagnosis, and treatment. They conduct physical examinations; prescribe medications and contraceptive methods; admit, manage and discharge patients; order and interpret laboratory and diagnostic tests and order the use of medical devices. Midwifery care also includes health promotion, disease prevention, and individualized wellness education and counseling.
Midwifery Training
New York was the first state to require midwives to be licensed in 1719. Doctors at that time were often not formally educated, so midwives were utilized for childbirth due to a greater base of knowledge and experience, according to Midwifery Today. Midwives today meet extensive education requirements in order to attain their license as certified nurse-midwife.
Joanna McGrath, MSN, CNM, of Shore Physicians Group OB/GYN and Midwifery services, earned her certification as a nurse-midwife from Georgetown University after more than twenty years working with women as a labor and delivery and obstetrical nurse. Maggie Stanley, RN, APRN, CNM, also of Shore Physicians Group OB/GYN and Midwifery services, earned her certification as a midwife from Frontier Nursing University and has more than 20 years working with women as a labor and delivery nurse and midwife.
Certification for midwives is a graduate-level program that must be accredited by the Accreditation Commission for Midwifery Education. Their courses require classwork that emphasizes women's health, childbearing care, and primary care. They also must complete a significant number of clinical hours that dovetail with their curriculum. Those nurses aspiring to be certified must pass a national certification exam.
Midwifery today
The scope of midwifery today is far more than pregnancy and childbirth. Midwives are with their clients from puberty to beyond menopause. "Pregnancy, puberty, and menopause are normal physiological processes for women, they are not medical conditions or illnesses. We help them through these life experiences to help eliminate fear and empower them to be a part of their own OB/GYN care. When there are medical complications related to these normal life processes, we will treat them or seamlessly collaborate with specialists and physicians when necessary to ensure they receive that advanced care," said Stanley.
"As certified nurse midwives, we see ourselves as partners in our client's pregnancy journey. We work with our clients to help them develop and achieve their birth wish list while helping them manage expectations," said McGrath. "We develop a partnership of care. We talk about their expectations as well as their fears. We get to know our patients very well and we are with them throughout this journey and there to support them in whatever decision they make."
Midwifery beyond childbirth
While midwives are closely associated with childbirth, their true scope of care encompasses women's gynecologic health from the onset of puberty and their first period to life beyond menopause.
"We have young women who will come to us with their mothers when they are 12 or 13-years-old and I tell them not to be afraid. First of all, we are not going to do an internal exam. We are just going to talk with them and ask questions and they are going to likewise ask questions of us on what to expect as they get older," said Maggie Stanley. "We will speak with women in their 20s, 30s, and 40's asking if they are content in their sexual health and if they are happy with the way things are. It opens the door to allow the client to speak freely about themselves. I have had so many women thank me because for the first time they were able to speak frankly with a healthcare provider and because they felt someone was truly taking the time to listen to their concerns."
McGrath added, "Our goal is to empower women of every age to take a role in their own health. We deal with normal aspects of their gynecologic health such as abnormal bleeding, birth control, management of menopause, vaginal dryness, and painful sex just to name a few. As a midwifery practice, we offer compassionate and knowledge-based services to women of all ages."
To learn more about Shore Physicians Group's new OB/GYN and Midwifery practice or to make an appointment with Joanna McGrath or Maggie Stanley, call 609-365-5300.