BOTOX®: Benefits Beyond Wrinkles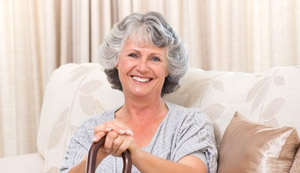 When you think of BOTOX®, you probably associate it with Hollywood actors and their race to eternal youth. While beauty is only skin deep, that does not mean BOTOX® has to be. You probably did not know that BOTOX® is also used to treat headaches and other conditions.
Shore Physicians Group Neurologist Dr. Joshua Daniel uses BOTOX® to reduce headaches for patients with 15 headaches a month and who have tried two medications that failed. After determining a patient's eligibility, Dr. Daniel begins the 15-minute procedure, where patients receive 31 injections with a very small needle, every 12 weeks. In clinical trials, BOTOX® has provided a significant reduction in headaches only days after the first treatment.
Dr. Daniel is now using BOTOX® to reverse the effects of spasticity, or tightening of muscles, which is likely to occur after a patient experiences a stroke or spinal cord injury. Spasticity can also be caused by cerebral palsy, multiple sclerosis, and a traumatic brain injury. Signs of spasticity can start out as a stiff muscle and quickly lead to a debilitation. Imagine that you could not eat, drink, cook, write, clean, walk, or even bathe like you used to, says Dr. Daniel. This treatment helps suffering patients return to basic life functions that many of us take for granted.
To combat spasticity, Dr. Daniel injects BOTOX® into the affected muscles. This reduces muscle tone in elbows, wrists, fingers, ankles, and toes, and helps patients loosen, relax, and regain functionality. It can take days to weeks for results to show.
Ideally treatment is performed after six months of the onset of the incident in stroke patients. Yet 42 percent of patients do not tell their doctors that they have experienced spasticity or even know what it is.
If you or someone you know is interested in scheduling an appointment with Dr. Daniel, call 609-365-6202. Dr. Daniel is one of the leading doctors to perform this treatment option in the area. He sees patients at Shore Physician Group's neurology office at 52 E. New York Avenue in Somers Point.